Visit us at the LECHUZA-Store in Zirndorf near Nuremberg (right next to the PLAYMOBIL FunPark). The store offers the complete assortment of LECHUZA self-watering planters and accessories. Choose from frequently changing special offers and a large selection of quality seconds. Get planters with minor visual defects with reduced prices by up to 40 %.
Opening Times
1. January - 31.December 2020 Monday - Saturday: 10:00 - 18:00

Closed on Sundays and public holidays, Christmas Eve and New Year's Eve.
Fascinating natural spectacle for the 20th anniversary of LECHUZA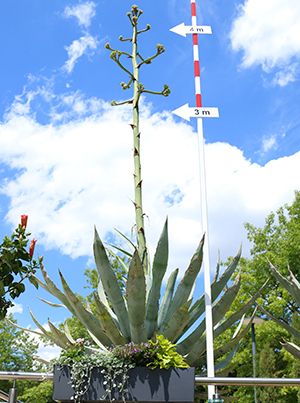 At the LECHUZA store in Zirndorf a natural spectacle can be admired just in time for the 20th anniversary: one of the two agaves is already over five meters high and is about to bloom. The majestic succulents have been growing at LECHUZA for more than twelve years. Originally they were cared for by Horst Brandstätter and since 2015 they have been taken care of by the staff of the LECHUZA store. Now one of the two plants has unfolded in all its splendor and starts to bloom. Unfortunately, the plants usually die after flowering. Agaves grow for decades before they develop a flower up to twelve meters high. In order to show the impressive height of the flower more clearly, a measuring pole was specially built and placed next to the impressive agave flower. Don't miss this spectacle of nature.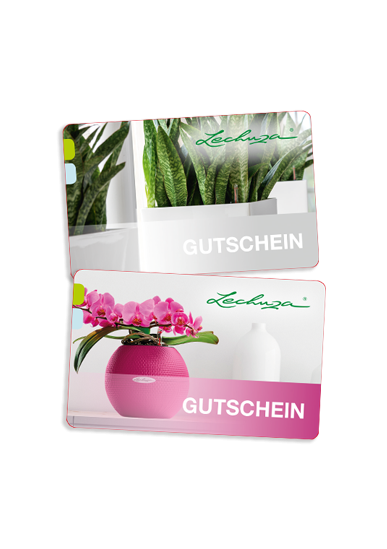 Gift Certificates
Get the perfect present for plant enthusiasts with a gift certificate for the LECHUZA-Stores.
The gift certificates can be loaded with an individually defined value.
They can only be redeemed in one of the three LECHUZA-Stores. (They cannot be redeemed in the LECHUZA online shop!)
Get your LECHUZA planter planted (or not planted) in your favourite colour and pay conveniently with your gift certificate.